Yes, I'm fascinated by BB creams. Of the Western brands I've tried,
Rimmel
is my favourite: I like that it's SPF25, and it has decent coverage that makes my skin look more even. It's way less greasy on me than the
Garnier
, although if you have very dry skin you may appreciate the Garnier grease.
Anyway, for a while now I've been looking for an excuse to try
Maybelline Dream Fresh BB Cream
.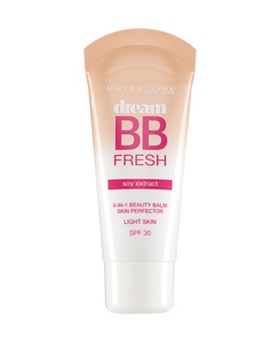 It trumps Rimmel with SPF30, but all the online reviews I've read suggest the coverage is very sheer – it's more like a tinted moisturiser than a true BB cream. But
until 27 February
, it's
$11.48
(save $4) at
Big Dubs
, so that's a good excuse to try it.
But since I have become a fan of the
Rimmel BB cream
, that's on special at
Big Dubs
as well –
$9.74
(save $3). And if you like the
Garnier Miracle Skin Perfector
, that's
$10.42
(save $3).